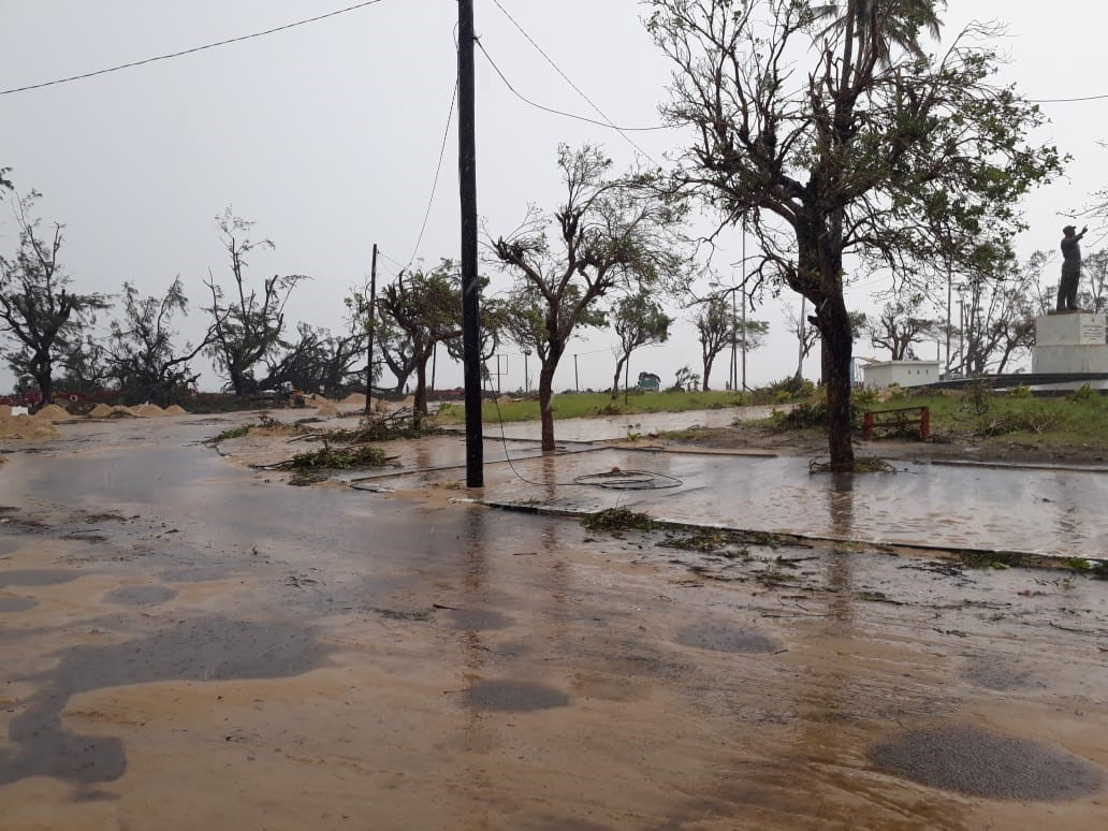 Cyclone Idai: Doctors Without Borders starts intervention in Mozambique, Zimbabwe & Malawi
After devastating flooding currently affecting a number of countries in southern Africa, with the worst affected countries being Malawi, Mozambique and Zimbabwe, Médecins Sans Frontières/Doctors Without Borders (MSF) have started providing medical assistance.
Tuesday, March 19, 2019 — On Thursday, tropical cyclone Idai of category 4 strength made landfall in Mozambique bringing devastating winds of up to 200km an hour and heavy rain to the central coastline. One day later Cyclone Idai continued on to Zimbabwe, bringing significant flooding. In Malawi, extreme rainfall led to flooding as well, from which more than 10,000 people had to flee. MSF is focussing on providing needed medical support and and providing services through stabilization centres and with water and sanitation components.
In Mozambique, the central coastline of Sofala, Zambézia and Inhambane provinces are among the affected areas. The devastation has been extreme: ninety percent of the area around Beira has been destroyed, main roads leading into Beira have been cut off, buildings have been submerged and severely damaged and all business has been shut down. There is no power in Beira and surrounding areas, and nearly all communication lines have been destroyed, which is making assessment of the human toll and scale of disaster extremely difficult. MSF's medical activities in Beira hospital, health centres and community have ceased completely. Despite a few injuries reported, all MSF staff have been accounted for.
In Zimbabwe, several roads leading into the district of Chimanimani have been cut off as a result of the significant floodings on Friday. The only access into the area is by helicopter. Airlifts were intended to take place to a nearby stabalisation centre but efforts are being hampered by difficult conditions. An MSF team has been trying to access Chimanimani, with supplies and medical materials but is unable to access the district due to destroyed bridges and is now providing services at a stabilization center approximately 20 kilometres from Chimanimani.
The Cyclone Idai formed in the Mozambique channel on 4 March lead to extremely heavy rains over Zambezia province in Mozambique and the lower Shire River districts of Chikwawa and Nsanje in southern Malawi. This has caused severe flooding including in 14 of Nsanje's 28 districts. Nsanje is the worst affected province rivers have broken their banks and leaving many houses fully submerged and around 11,000 people displaced.
An MSF emergency intervention has been launched with a focus on Makhanga area in the worst affected East Bank of Nsanje, which is only accessible by boat or helicopter. MSF is also supporting Makhanga health centre with supplies, cleaning, human resources, along with strengthened surveillance and referral systems, along with outreach clinics and health promotion activities in the evacuation centres.
Photo taken in Beira, Mozambique, Credits: @MSF