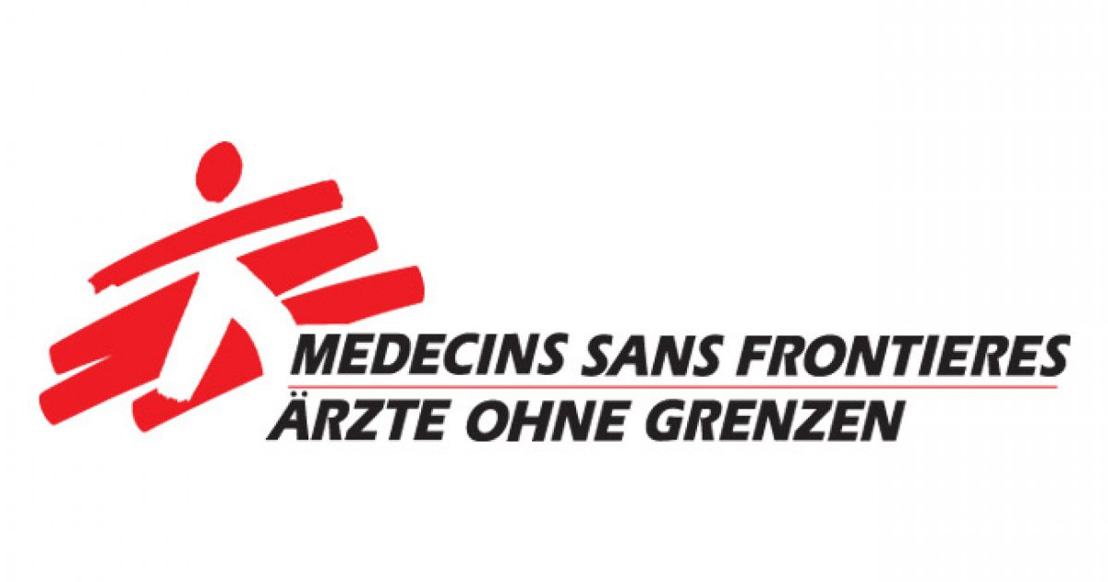 Statement + Broll: MSF in front of WTO to call on opposing countries to stop blocking the TRIPS waiver proposal
Freitag, 5. März 2021 — Friday, 5th March 2021 – Geneva Yesterday, Doctors Without Borders/Médecins Sans Frontières (MSF) deployed a banner in front of the World Trade Organization (WTO) in Geneva calling on certain governments to stop blocking the landmark waiver proposal on intellectual property (IP) during the pandemic. The waiver was originally proposed by India and South Africa in October 2020, and is now officially backed by 58 sponsoring governments, with around 100 countries supporting the proposal overall.
In accordance with the health framework established by the Swiss Confederation to limit the spreading of the Covid-19 virus in Geneva, handful of MSF team members went to the WTO to make its voice heard and that of people whose lives that could be saved by this historic reform.
"We are here to call on countries opposing this landmark monopoly waiver proposal at WTO to stop blocking and move toward formal negotiations" said Reveka Papadopoulou, President of the Swiss section of MSF who was on spot.
The waiver proposal offers all governments opportunities to take action for better collaboration in development, production and supply of Covid-19 medical tools without being restricted by private industry's interests and actions, and crucially would give governments all available tools to ensure global access.
Even after 5 months of deliberations on this landmark proposal, opposing countries continue to stall this key process and delay formal negotiations despite the raging pandemic. Since the start of the pandemic, MSF has been calling on pharmaceutical corporations for open sharing of technology and know how to support uninterrupted production and supply of all medical tools needed. However, except for limited actions, the major multinational corporations continue to maintain the ultimate control on where the production can happen, who get access first and at what prices with secretive and limited agreements.
"It's a matter of global solidarity. Removing monopolies on Covid-19 medical tools is critical to facilitate scaling up of production and diversifying supply to ensure global access," said Papadopoulou. "Opposing governments need to ask themselves which side of history they want to be on when the books on this pandemic are written."
Over the past few months, repeated questions have been asked by the opposing countries which have been adequately addressed. Yet, this small group of governments, including the US, European Union, Switzerland, the UK, Norway, Australia and Canada continue to block this game-changing proposal that could provide a more expedited and automatic policy option for governments at the international level to facilitate increased access instead of only relying on voluntary measures by the pharmaceutical industry. Some of them host big pharmaceutical industries and have been historically suppressing developing countries to use legal tools in safeguarding access to medicines.

With more than 2.5 million lives already lost to Covid-19, governments cannot afford to waste any more time waiting for voluntary moves by the pharmaceutical industry. "This game-changing proposal will put governments back in the driver's seat when it comes to ensuring all people can have access to needed COVID-19 medicines, diagnostics, vaccines and other medical tools, so that more lives can be saved" added Stephen Cornish, MSF's General Director while carrying the banner with his team to the front of WTO. "This pandemic will not be over until it's over for everyone." concluded Cornish.
Etienne Lhermitte Media Officer, Médecins Sans Frontières/Ärzte ohne Grenzen (MSF)