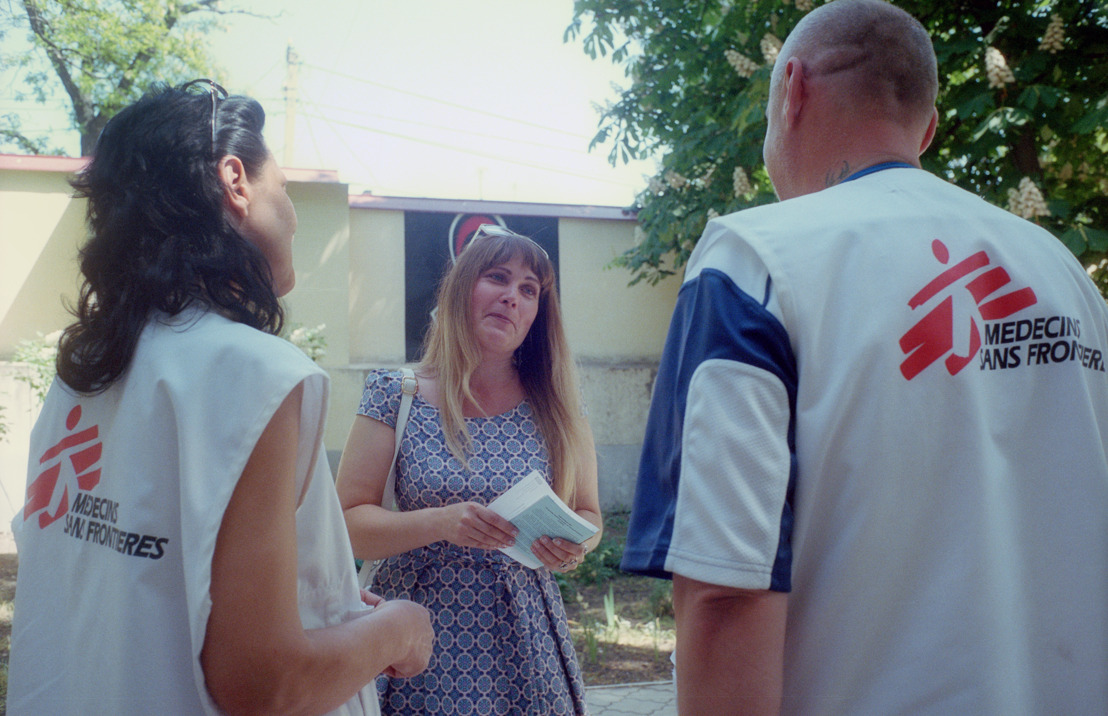 UKRAINE: Life-saving treatment should be available for those who need it most.
Among the World Hepatitis Day, MSF highlights its projects in Ukraine on Hepatitis C and asks for more affordable drugs and diagnostic tests in order to better help patients recover from disease.
Saturday, July 28, 2018 — Since December 2017, MSF has been treating patients with hepatitis C in Mykolaiv region, southern Ukraine, in collaboration with the Ministry of Health. Despite the fact that hepatitis C is curable, treatment has not been readily available due to the lack of affordable drugs as well as diagnostic tests in the country. An estimated 5% of the population in Ukraine is still living with the disease.
In order to emphasize the need for effective hepatitis C treatment and to advocate for better access to treatment in Ukraine, we wanted to bring a more human face to these issues by introducing patients, their daily lives, how hepatitis C and HIV co-infection affect their lives, their struggles for hepatitis C treatment, and the other challenges they face in the perspective of a cure and a better future
In its project, MSF uses the medications daclatasvir and sofosbuvir, which have limited side effects and can cure patients in as short as 12 weeks. Patients are also receiving psycho-social support and health education about hepatitis C to promote healthy behaviour and improve treatment adherence while also fighting against stigma and discrimination.
This initiative is accessible in the shape of an exposure page focusing on our patients' daily battle with the disease: https://msf.exposure.co/out-of-darkness
***
Globally, at least 71 million people have chronic hepatitis C. When untreated, it can lead to liver cirrhosis and liver cancer and hepatitis C kills more than 700,000 people each year.
Hepatitis C can also bring social and economic consequences to people living with it - the disease, particularly if the patient is co-infected with HIV, is highly stigmatised. Many face discrimination from their communities, and many lose their job due to their health status. The psychological effects, especially when treatment is not available, are far-reaching. Hepatitis C is curable and should no longer be a burden on patients and their families.
Copyright photo: Aleksandr Glyadyelov/MSF
Anaïs Ludolph Media Coordinator, Médecins Sans Frontières/Ärzte ohne Grenzen (MSF)
Etienne Lhermitte Media Officer, Médecins Sans Frontières/Ärzte ohne Grenzen (MSF)