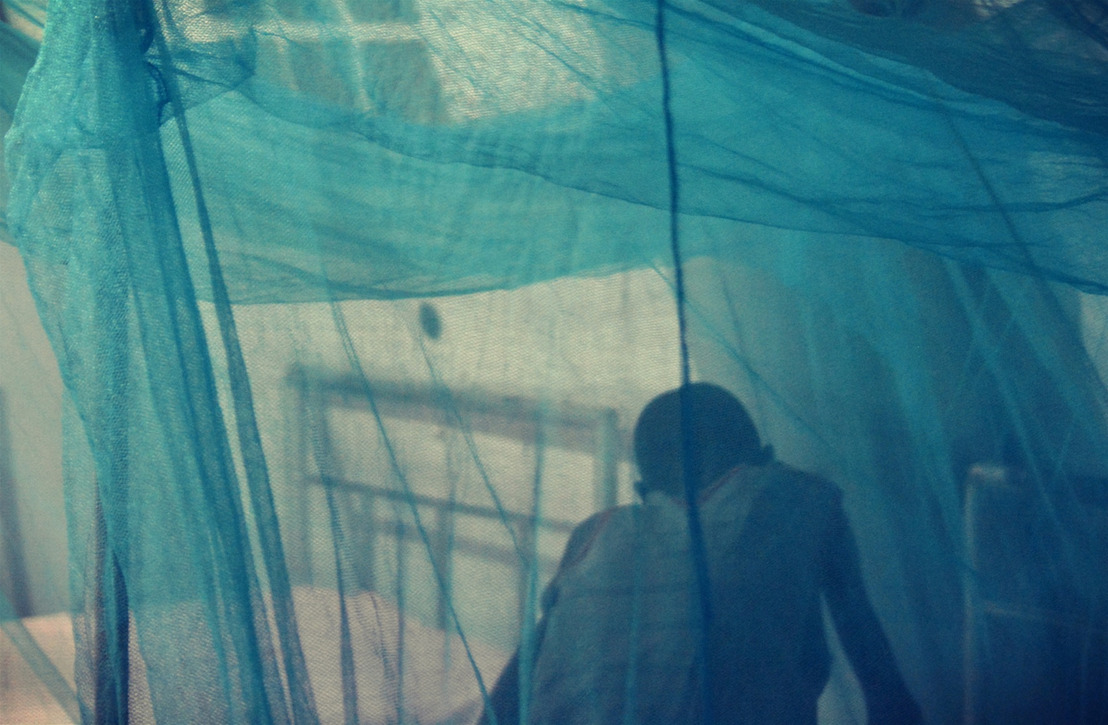 Exhibition Alec von Bargen at the FIFDH
On Thursday, March 14, the opening of the exhibition "So.lil.o.o.quy" will take place in the presence of the artist Alec Von Bargen.
Monday, March 11, 2019 — The photographer Alec von Bargen has spent 18 months visiting several projects of Médecins Sans Frontières (MSF) in Myanmar, Chad and Southern Sudan. The photographs which belong to the project "So.lil.o.quy", will be exhibited during the FIFDH.
Médecins Sans Frontières (MSF) was founded in 1971 in Paris by a group of journalists and doctors. Today, MSF is a worldwide movement of more than 42,000 people. We provide medical assistance to people affected by conflict, epidemics, disasters, or exclusion from healthcare. Our teams are made up of tens of thousands of health professionals, logistic and administrative staff - bound together by our charter. Our actions are guided by medical ethics and the principles of impartiality, independence and neutrality. We are a non-profit, self-governed, member-based organization.
About MSF and the collaboration with the artist Alec Von Bargen
Alec von Bargen grew up in different parts of the world which created an awareness of the conflicts and suffering happening worldwide at a young age. He describes his years, spent in Mexico, as formative where class disparity, racial privilege and economical hierarchy were everything. After different projects linked to international conflicts such as a study along the rivers, lakes and waterways of Southeast Asia documenting the forgotten communities barely surviving at the water's edge (The series "River Rats" and "Confessions From The Still") von Bargen was interested in a cooperation with MSF. The goal of the project was to create a project of both documentary and artistic value. Von Bargen wanted to spend time with our medical humanitarian teams in various countries, take some photos, talk to people, find his inspiration and then create a body of work for installations at contemporary art museums and galleries around the world. MSF wishes to open new horizons and to touch a new audience thanks to the collaboration with Alec von Bargen.
About the artist Alec Von Bargen
Born in New York City and internationally renowned, Alec von Bargen can look back on an eventful career. Alec von Bargen spills a blossoming spectrum of talents with his roles in art, acting and directing, which often demands provocative ideas. His works have been exhibited at the Venice Biennale, the Victoria and Albert Museum in London and the OCT Museum in Shanghai. Von Bargen describes himself as a social anthropologist of sorts. He tries to link historical, political and social contexts and to incorporate them into his art. He uses the most basic equipment possible to create his images, videos, murals and installations. Although his research is meticulous he does not prep, pre-produce, light or arrange for his shoots. He spends most of his time between Italy and Mexico but works all over the world.
About So.lil.o.quy
"Soliloqui: A device often used in drama when a character speaks to himself or herself in search of a solution to their inner conflict. By doing so the character relates thoughts and feelings, thereby also sharing them with the audience, giving the illusion of being a series of unspoken reflections... Late Latin soliloquium, from Latin solus alone + loqui to speak." It is simply a soliloquy presented as visual art through photography based pieces with installations, video, audio accompanied by documentation a text. This project is the personal soliloquy of Alec von Bargen, but it is inspired to by the thousands of soliloquys, stories, confessions and conversations which he shared with human beings all over the world thanks to the embracing work of MSF.
For his current project "So.li.lo.quy" Von Bargen has visited and photographed several projects of Médecins Sans Frontières / Ärzte ohne Grenzen (MSF) in Central America, the Middle East and several African countries during 18 months. The proposal was to travel different projects in order to create a book publication and museum exhibition inspired not only by the awe-inspiring MSF staff and the fundamental work they are doing on the ground in these places, but also by the context of the place itself and the conflicts the local communities are dealing with in each place. The search for suitable projects for a visit was initially a big challenge, as about half of MSF's projects are located in crisis areas and the security situation is temporarily tense. His work focuses on in-depth observation and dialogue with his environment. "I'll be shooting images for two, three days and know I won't use a single one if this connection to the story is not happening. It doesn't matter how beautiful the image is. Then, a moment will come where I find a connection emotionally to the context and then I find a way, not that I stage photos, but my eye has to find a way to discover what I need in order to bring that story to life. The MSF projects have something very universal about them and yet each one has its own soul", says von Bargen. The resulting photographs show people's struggles for survival and the closeness that comes from humanitarian aid.
Please find attached the full programme with MSF's presence in the course of the FIFDH 2019.
Etienne Lhermitte Media Officer, Médecins Sans Frontières/Ärzte ohne Grenzen (MSF)
Louisa Bühler Media Coordinator, Team Medien/Events (Assistant)